Slide "White Dolphin" - Outdoor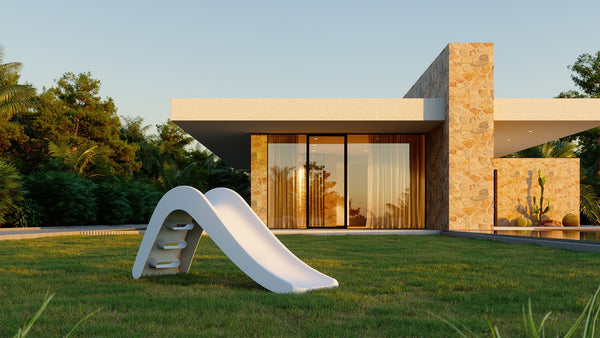 Slide "White Dolphin" - Outdoor
It is finally available again immediately, the new Jupiduu design outdoor slide for the garden. In 2022 all contingents were completely sold out in a few weeks! Secure a copy now for the summer of 2023 and ensure an absolute design highlight in the garden.
Gone are the days of garish cheap plastic slides from the Far East - here comes the proverbial counter-design "Made in Germany."
Dimensions: 160 cm long, 37 cm wide, 67 cm high.
The slide is made of a high-performance plastic that defies all weather conditions and UV radiation. All materials are absolutely safe and can be 100% recycled.
The age recommendation is 1.5 - 5 years. The maximum load is 50 kg.
With the two click-connection elements, the outdoor slide is assembled in a few seconds and the fun in the garden can begin.
Important safety instructions: Use only under the direct supervision of adults. For domestic use.